ARCHIVE:
Aoife-Marie Buckley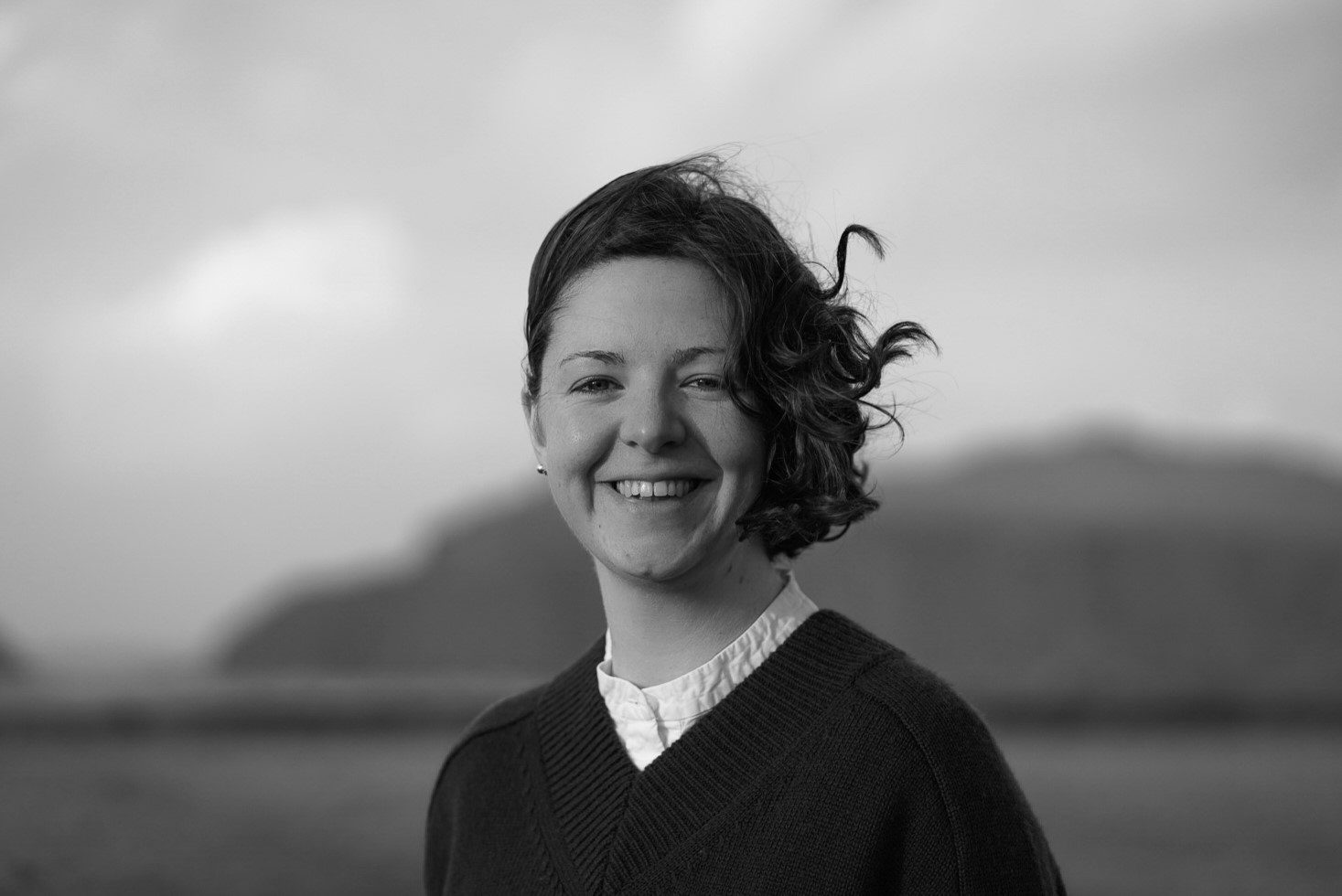 Aoife-Marie Buckley is the Trinity College Dublin and National Gallery of Ireland Doctoral Fellow (2019-2023), researching the architectural history of the various edifices of the National Gallery since its foundation. In her former role as Publications Officer with the Architectural Association of Ireland (AAI) she has edited the AAI Awards book Irish Architecture, and Building Material, a peer-reviewed architectural research journal.
Twitter: @am_buckley
Instagram: @aoifemariebuckley
Image credit: @jasonhogan_
With festivities fizzling out, December often feels like a definitive end to the year. January however, evokes its namesake, the twin-faced Roman god Janus. Looking both backward and forward into what is gently emerging in the lowlight – as though the idea of the new is still forming.

In the lowlight we all need a little bit of shine – the Crawford Gallery in Cork are displaying three early stained-glass panels from the much-loved Harry Clarke as part of an ongoing exhibition, so pop in for what is sure to be a glimmering stained story.

Thankfully, the Irish Architecture Foundation and Housing Agency's Housing Unlocked exhibition, in the Science Gallery in Trinity College Dublin (TCD), has been extended to February 17th. If you haven't yet, have a ponder on both the timely and crucial questions, and also the creative proposals offered by the eight installations. On Friday January 20th, join McCullough Mulvin Architects for a lunchtime talk discussing 100 small ideas for change.

I'd like to draw attention to two calls for papers for architectural conferences happening later in the year. The first being the 12th annual All-Ireland Architecture Research Group (AIARG) conference, happening over April 13th-14th, hosted by Technical University Dublin (TU Dublin). On the theme of 'Not Too Late: Design Thinking for Ecological Futures' and casting a wide net for abstracts, the closing date is January 12th.

The second conference, which is taking place in June, is being hosted by the Department of the History of Art and Architecture at TCD, on the subject of Designing Urban Universities. Keynote speakers are Shelly McNamara and Yvonne Farrell of Grafton Architects and Reinhold Martin, Professor of Architecture from Columbia University. The call for papers closes January 20th.

As an output of my own research, on Sunday January 29th at 2.30pm, there is a new free public tour offering at the National Gallery of Ireland on their architecture. The tour starts with the historic Dargan and Milltown wings and finishes at the Millennium Wing.

May this January hold much light and newness for all.