A number of architectural and design organisations in Ireland provide a number of useful and interesting resources for the public to engage with, understand, and reimagine the built environment. Below are a selection of these publications for those interested in learning more.
RIAI Town and Village Toolkit
Towns and villages across Ireland have been integral to Irish economic and cultural life for centuries. They can also be great places to live and work for modern lifestyles. To support those involved in Irish towns and villages, the RIAI – with support from the Government Policy on Architecture – has launched a free online resource. The RIAI Town and Village Toolkit provides practical advice, references, and successful case studies of places that have positively contributed to the Irish built environment.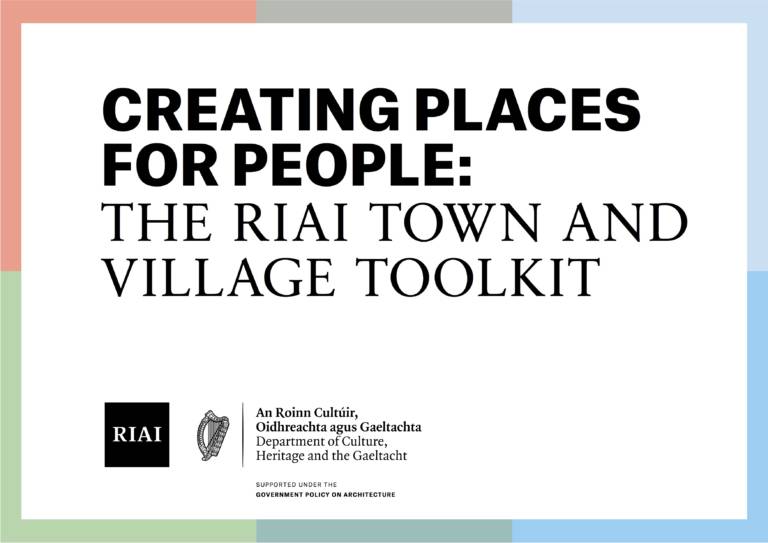 10 Top Tips for Designing Outdoor Living Spaces
The RIAI and the RIAI Urban Design Committee have recently partnered with Chambers Ireland on this timely guide, which provides 10 Top Tips for Designing Outdoor Living Spaces ahead of the re-opening. This guide offers useful tips on how to make the most of the outdoor space available to businesses and the wider community for the coming months as we embrace outdoor spaces.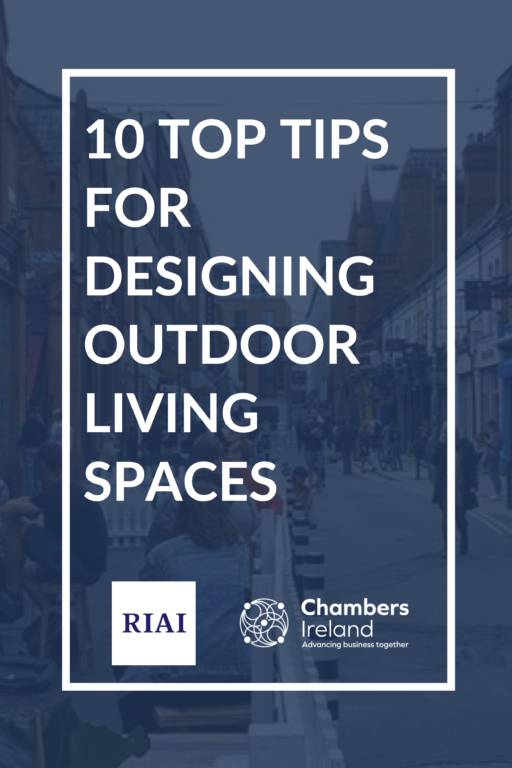 Whether you are planning to build your dream home or are extending and renovating your existing house, a registered architect has the qualifications, vision, and experience to take you expertly through your building project. An architect does a lot more than just provide you with a design, they will help you set a viable brief and budget, guide you through the planning process, obtain quotes for the work, manage consultants like surveyors and engineers, monitor the budget, and administer the construction contract. This free guide will take you through the process.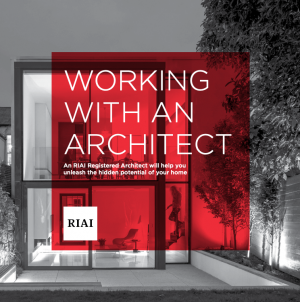 To support the owners of older residences, including historic houses and protected structures, the RIAI, with funding from the Department of Culture, Heritage and Gaeltacht and Creative Ireland, has published a free online guide to conservation and renovation, Old House New Home. This is as an innovative e-publication, offering free guidance and advice on repairing and reusing historic buildings. It explains how to understand your home, conserve period features and reimagine it for contemporary living, while maintaining the character and craftsmanship that come with historic properties. The guide includes a wealth of case study projects representing different sizes, conditions, characteristics and locations – from homes in urban and suburban settings to the adaptation of farmhouse complexes, their yards, and outbuildings.