ARCHIVE:
Rachel Loughrey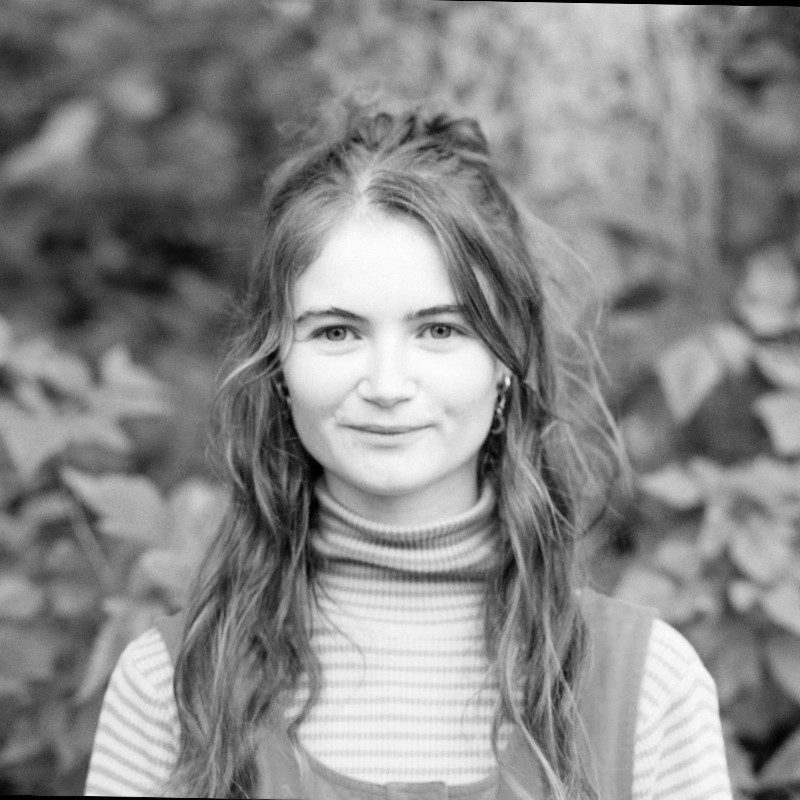 Rachel currently works as Circularity Project Lead for the Construction Materials Exchange (CMEx) in IGBC. She has experience in the construction sector working on projects from large scale developments to one-off houses in several architecture and planning offices. She is passionate about mitigating climate change and is the founder of ACAN (Architects Climate Action Network) Ireland, and is involved in several environmental organisations.
Linkedin: Rachel Loughrey
There are so many wonderful events occurring this June that you don't want to miss out on!

For the Paris Agreement to be reached we need to move away from the linear economy (take-make-waste) we are currently in and transition to a nature-based circular economy. On June 1st, as part of the Circular Economy Hotspot in Dublin, there is rare opportunity to delve into an abundance of workshops and tours showcasing how we can make this transition. These engaging and immersive tours are designed to showcase leading sites that exemplify the very best circular economy practices and demonstrate the amazing societal benefits of transiting to this regenerative system. Tours include a unique experience to immerse yourself in the workings of Cloughjordan Eco Village, an opportunity to view the wonderful Airfield Estate and a tour of the Rediscovery Centre, which is the national centre for the Circular Economy.

If you are interested in sustainability and existing buildings, you don't want to miss SPAB (Society for the Protection of Buildings) Ireland's summer online lecture series. This four-part series is running till 21st of June. I'll be joining a range of speakers lecturing on topics such as reuse of vacant buildings, conservation of our historic buildings and streetscapes and thermal upgrading of traditional buildings. I'll be giving a lecture on 'The Circular Economy in the context of sustainability and adaptive reuse of historic buildings' on the 21st of June.

On June 8th you can take part in Making Neighbourhoods – a National Seminar exploring creative approaches to community-led neighbourhood making! The workshops are focused around the themes of: Inclusive Neighbourhoods, Town Centre Reuse & Revitalisation, Community Co-Design, Ageing and Housing, and Creating spaces for hospitality and activism. The event is occurring in the Project Arts Centre in Co. Dublin and is organised by Workhouse Union, in partnership with Self Organised Architecture (SOA) and Cloughjordan Co-Housing.

On June 13th, the Irish Green Building Council are co-hosting a workshop entitled Green Skills in Action in the National Construction Training Centre in Co. Offaly. This event is focused on upskilling the construction industry so we can take the steps to be part of the solution to mitigate climate change and biodiversity loss. Skills that will be discussed include: retrofitting for new and traditional buildings and energy efficiency in buildings.

If you are interested in delving into a new skill, Common Knowledge are hosting a Build School-Level 1 course in Co. Clare. I would highly recommend experiencing this course, not just to enhance your building skills but also to immerse yourself in the wonderful landscape of this beautiful part of Ireland. This course, which spans five days, provides a comprehensive introduction to construction, taught through a combination of practical and theory-based sessions. All the teachers are incredibly knowledgeable, friendly, and welcoming and it promises to be an experience you will never forget! There are limited spaces left so best act now and get involved if you feel the call.

Wishing you a wonderful sun-filled June full of exciting events and new experiences!